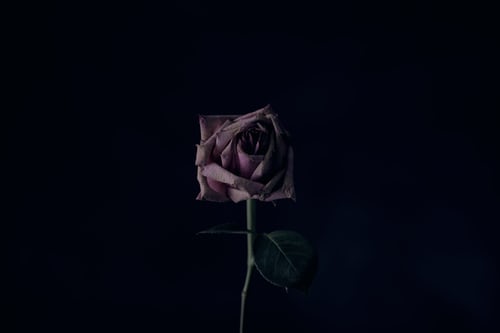 We were recently asked to write a eulogy.
At first, I was a little bit like, 'seriously', can't you think of anything to say yourself?
Then I was taken back to the passing of my own beloved sister, who would have been fifty next week.
A painful task…
I had no words when she died on Father's Day back in 2013 because I did not want to admit that she was actually gone. If I spoke it out loud, it made it real and I was just not ready to be an only child, wasn't ready to be without my sister.
It was then that I recalled that agonising ache. That scream that just would not come out that made me feel sick inside. The naked need to ensure that the whole world was aware of her existence. The need to shout that she was loved and was missed!
So, after a few tears spilled we have produced the perfect send off for an absolutely loved family member and adored friend. At Plethora of Words, we don't just write website content and happy social media posts. We're here when you need us most…
"For the words you don't have in you, we are here"
(Published with the blessing of our Client, to whom we extend our deepest condolences)
Whatever your requirements we are sure that we can assist both you and your business, be it a one-off project, assisting with writers-block or on-going regular writing and content package requirements. Professional affordable written words are available for you or your business today!
For more information on how we can take the writing pressure off of you so you can get on with what you do best, please get in touch today by email at info@plethoraofwords.co.uk.
You can also drop us a message on 07521 735940 or call 01255 214612.
https://www.nhs.uk/conditions/stress-anxiety-depression/mental-health-helplines