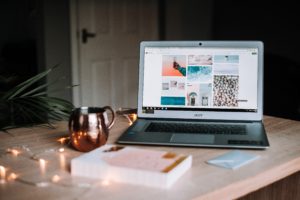 Have you ever had a eureka moment? Well we did, and it should probably have been sponsored by Prosecco if we're totally honest with the group. And never in a million years did we ever expect a simple idea like 'Plethora of Words' to be so very well received – Its been a plethora of words and clients so far.
We want to say a BIG THANK YOU to a plethora of words and clients and everyone who has already, to date supported this venture. Thank you to those who have backed it, shared it, liked it and those who have already offered us the opportunity to work on some exciting new business and personal projects.
Believe it or not, already we have a fantastic portfolio of clients building up, from some innovative website content for a new Cleaning and Sanitising company, to various blogs for the housing market and articles for the recruitment industry. The keys on the lappy are RED HOT!
We are busy researching Quantity Surveying, Geo-technical Land Drilling as well as some pretty technical website content too. We are smashing out property details, learning about the benefits of yoga, the varying array of window blinds available, shore-side drilling, arts and crafts and more – Can't say we're not varied in our efforts here!
We want to assist your small or medium sized business too, whether you just want a quick blog or an article penned, need more in-depth website content written, or require administration assistance, we can help. We can also lend a guiding hand with job specifications and CV writing too, and even manage the odd covering letter (the bain of the job seekers life).
A plethora of words and clients, we take each client's project on, on its own merit and will not tie anyone in to unnecessary long-term contracts. Totally freelance, we will simply offer you the best content and assistance we can, whilst promoting you or your business in the best possible literary light. So whether you are just you, and need some guidance, or are running a business that could do with a little literary or admin magic, please find us on Facebook and LinkedIn or get in touch with us today at http://www.plethroaofwords.co.uk or on 01255 484461 or 07521 735940 or via email at info@plethoraofwords.co.uk
Please also check out some of our client led projects at http://www.mk-cs.co.uk and via the links on our Social Media pages.